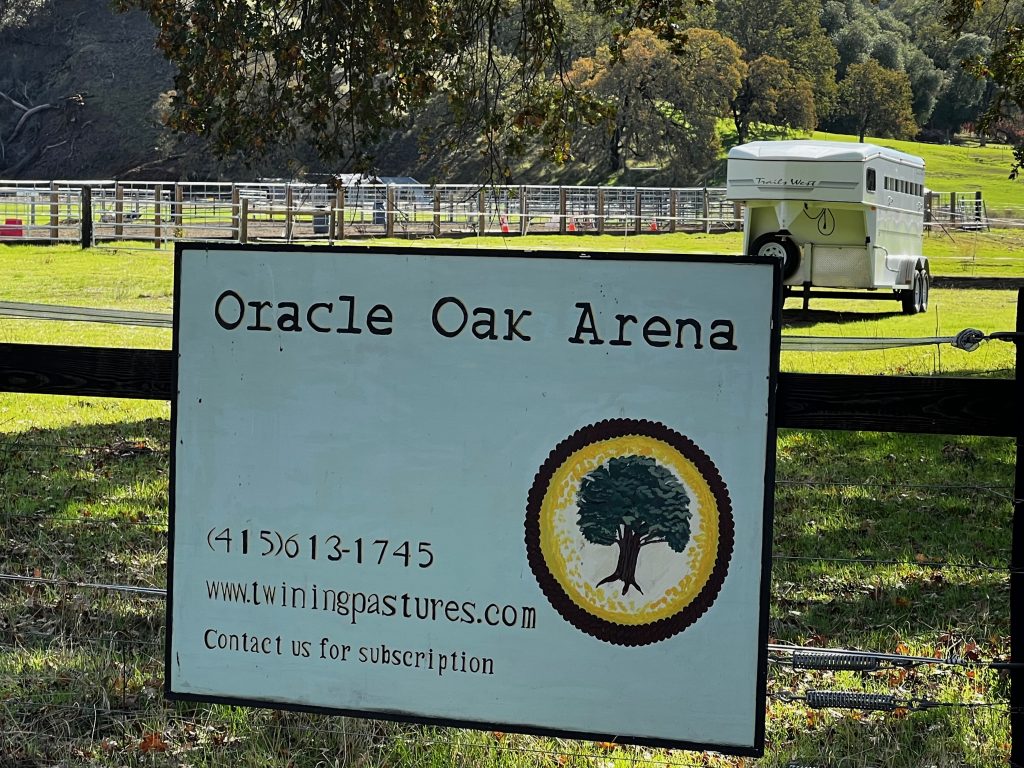 Day Use Membership is available for people who want to bring their horse from home and ride at the Ranch. Each member receives a key to the Howell Creek Gate and can come and trail ride or use the Oracle Oak Arena on almost any day, year round.
Oracle Oak Arena is 140' by 250' sand arena. The arena is located on a level area adjacent to Old River Road in Ukiah with ample parking summer and winter. The arena is next to extensive cattle working corrals. Planned but not completed is a return alley and fencing connecting the cattle corrals with the arena.
Day Use Members can camp at the Ranch. There is a $10 fee per night and reservations are required. Camping is especially handy for those people who are hauling a long distance and want to ride in the cool morning hours.
* Some dates may be "blacked out" due to special events.
Price: $125 per year per horse and rider